Pop Shots – Saluting The Legendary
Monday, March 27, 2017

Welcome to your weekly dose of pop world musings. Covering all things pop culture, this week Pop Shots is hitting you with thoughts on everything from Nicki Minaj surpassing a legend on the charts, to Drake sporting a new tattoo of a soul music legend, to some legendary wealth management from Chuck Berry, and since this is Pop Shots you know everything is seasoned with a little bit of attitude.

* With three songs debuting on the Billboard Hot 100 this past week, Nicki Minaj surpassed Aretha Franklin for the most total appearances among women in the chart's 58 year history. This is kind of the ultimate reply to Remy Ma, isn't it?

* Mariah Carey's "All I Want for Christmas Is You" is going to become an animated movie. This begs the question, can a group of drunk white girls karaoke an entire film?



* Ed Sheeran announced James Blunt will serve as the opening act for his upcoming North American tour, which kicks off in Kansas City on June 29th. Potheads everywhere are already misreading this as an opportunity to have a blunt with Ed Sheeran.

* Wyclef Jean was wrongfully detained by Los Angeles police last Tuesday when he was mistaken for a burglary suspect. My guess is Clef won't be singing "someone please call 911" anytime soon.




* Drake posted a photo to social media showing off his new tattoo, which is of Sade's face. He was then lucky enough to be photographed with the singer herself. In a related story, you dislike Drake even more now.

* Maple Leif Garrett, aka Justin Bieber, was mobbed by fans while eating lunch outside at a restaurant in Australia. In a video of the incident he can be heard telling the crowd, "The more you guys scream and act like animals, the less we can have a conversation." Being that they're Justin Bieber fans wouldn't a more accurate description of them have been Garanimals?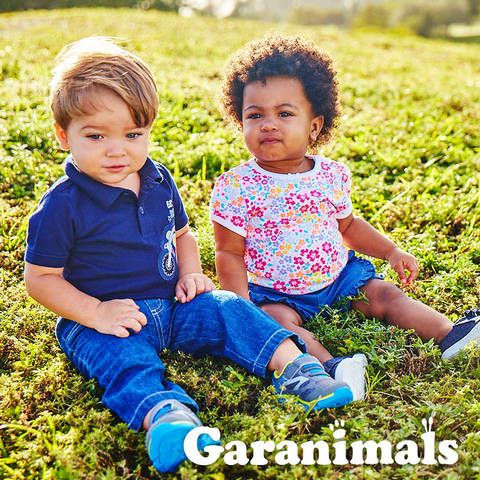 * While awaiting trial on murder charges, Suge Knight was hospitalized with blood clots. I'm sure his preferred cure is to dangle the blood clots over a balcony until they give in.

* According to Billboard, rock n roll legend Chuck Berry was one innovator who cashed in on his contributions to music, as he reportedly left behind an estate worth an estimated $50 million. In the future, Kevin Federline will leave behind an estate of whatever spousal support Britney has been paying him, and the few knick-knacks he took from the set of Celebrity Fit Club.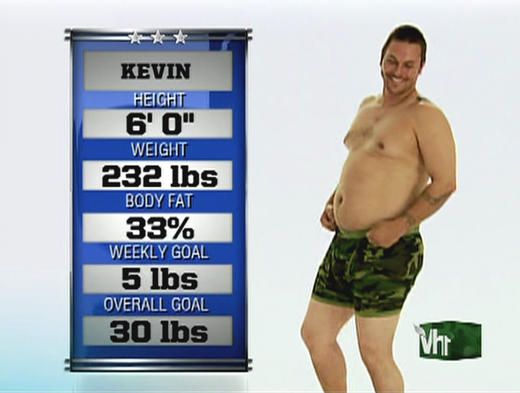 * Last, but certainly not least, longtime column favorite Dia Frampton released a video for her latest single, "Don't Look Back." Check out the clip, and then check out my interview with her about healing emotional bruises.




And with that, my time is up for the week, but I'll be back next week with more shots on all things pop.



Labels: Pop Shots
posted by Adam Bernard @ 7:00 AM

Vid Pick: Bryant Dope – Things I've Seen
Friday, March 24, 2017

I've been calling Bryant Dope one of the most exciting young hip-hop artists in NYC for quite a few years, and you know what, he's still exciting, he's still young, and he's still creating fantastic hip-hop music. Case in point, his just released video for his song "Thing I've Seen."

In just under two minutes Dope goes through a litany of the issues he sees both America, and his own community, facing in 2017, and he does so with an intelligence, and lyrical skill, that is rarely heard today.

Dope explains the current state of America played a large role in why he released a video now, saying, "I released this song prior to putting out my EP, How It Is Now, but I believe that it was the right time to drop the video."

It was the right time to drop the video, and after you check it out you'll think it's also the right time for Bryant Dope have the spotlight shine brightly on him.



Labels: Vid Picks
posted by Adam Bernard @ 7:00 AM

Illus Serves Up Dope Rhymes, & a "Punk Taco"
Wednesday, March 22, 2017

Most hip-hop artists would kill simply to have Illus' extensive catalog of albums and long list of impressive guests features, which include Blueprint, Apathy and Homeboy Sandman. For the veteran emcee, however, it's only half of his story, as he's also an accomplished comic book artist, having worked for Marvel, and he routinely turns his vinyl singles into unique pieces of artwork.

Read the full interview at Myspace.com.



Labels: Music Interviews
posted by Adam Bernard @ 12:00 PM

NYC Scene Report – Hiccup, Saul Rivers, & more

This week's NYC Scene Report features the Imaginary Enemies of rockers Hiccup, singer-songwriters Saul Rivers and Sally Greenwood teaming up for a tale about a breakup, fresh hip-hop from SAINt JHN, and some smooth R&B from Jordan King.

* Many of us had imaginary friends growing up, but NYC rockers Hiccup have imaginary enemies. Imaginary Enemies being the name of their debut album, due out this Friday via Father/Daughter Records.

The latest single off of Imaginary Enemies is "Neverwhere," and it's a kick ass mixture of punk and pop that will have you rocking out, and, if you're so inclined, jumping on your bed (your secret's safe with me, I promise).

Hiccup features dual vocalists Hallie Bulleit and Alex Clute, who met while playing together in the house band for the late-night television program The Chris Gethard Show. It was there that they developed their ability to create quick hitting musical interludes that were only half a minute long. According to Clute, "We thought 'Hey, maybe this can translate into something similar, but with more of a lasting impression,'" and with the addition of drummer Piyal Basu, Hiccup was born.

Give "Neverwhere" a spin, and hear what happens when Hiccup has more than 30 seconds to rock out.




* What do you get when you mix the emotive singer-songwriter vocals of Saul Rivers with the beautifully jazzy voice of Sally Greenwood? You get the incredible collaborative effort, "Not Ready"

Rivers says of "Not Ready," "This song is the story of two people who come together and have instant sparks, but time, and distance apart, cause things to change, and the relationship to fall apart. Many of us have been the person who pulls away, or the person who doesn't want it to be over. In the end, the song questions our ability to trust that letting go of something that isn't working, no matter what side you're on, is what's best for both people … and not so easy to do."

Get ready for "Not Ready," because you're really going to enjoy this one.




* Brooklyn hip-hop artist SAINt JHN recently released his fourth single "3 Below," and to say it would fit in perfectly with Hot 97's current playlist would be an understatement.

With a vibe that would inspire Rae Sremmurd to live it up, "3 Below" is off of SAINt JHN's upcoming debut album, Collection 1, which is due out this spring.

SAINt JHN says of the song, "I was high key just thinking out loud. My life is a constant juxtaposition, always mixing highs and lows … I'm literally the n*gga on the steps drinking a quarter water, wearing Saint Laurent boots. I guess it just turned into a song."

When "3 Below" gets its hooks into you, it won't let go, and you'll find yourself singing the lyric "three below zero" at random times throughout the day. Click play and catch the vibe.




* I first heard Jordan King last year at Bowery Electric when she was singing with Adrian Daniel & The Stoners. I very quickly learned she's also a solo artist, and a heck of a solo artist at that.

Recently, King was featured at a Sofar NYC event, and the video of her performance of "Scared" will likely have couples rushing to the bedroom … or simply doing it front of their computers (remember not to leave the web-cam on, folks).

Originally from Washington, DC., King moved to NYC at the age of 19 to pursue music, and judging by "Scared" she made a good decision. Give it a spin.




For more of the best of NYC's indie music scene, come back next Wednesday, and check out the archives for previous columns.



Labels: NYC Scene Report
posted by Adam Bernard @ 7:00 AM

Pop Shots – Sheer Madness
Monday, March 20, 2017

Welcome to your weekly dose of pop world musings. Covering all things pop culture, this week Pop Shots is hitting you with thoughts on everything from Ed Sheeran ruling the charts, to Elmo being a ladies man … err … muppet, to Nickelback continuing to sell albums, and since this is Pop Shots you know everything is seasoned with a little bit of attitude.

* Ed Sheeran's latest album, ÷ (Divide), debuted at #1 on the Billboard 200 albums chart, earning 451,000 equivalent album units in the week ending March 9th. I guess you could say Sheeran's plan of attack was "÷ (Divide) and conquer." Thank you, please tip your waiter!

* In more Ed Sheeran news, the singer will be making a guest appearance on the next season of Game of Thrones. I don't know much about Game of Thrones, so let's just say Sheeran's character hooks up with a dragon, and writes an incredibly catchy song about it.



* This just in – Elmo has some serious game with the ladies. The perpetually perky muppet tweeted to Adele, asking if they could find a way to meet, while also telling the hosts of an Australian TV show about his desire to meet the pop songstress. It just so happened Adele's tour was hitting Australia at this time, and the two ended up linking up. Related: Elmo has also had a moment with Katy Perry.



* Former Glee actress Lea Michele has released a new single titled "Anything's Possible." The song is the second from her upcoming sophomore album, Places, which is due out April 28th. If the whole music thing doesn't work out for Lea, I hope she considers releasing her own line of self-tanning products, and naming that line of products Michele Tanner. (Lea, if you're reading this, the only appropriate response is, "You got it, dude!")

* Britney and Jamie Lynn Spears took a trip to Disney World with their kids, including Jamie Lynn's eight year old daughter, Maddie Aldrige, who was recently in an ATV accident that landed her in the hospital. Sooo, Disney World, because that's what a kid who was in an ATV accident needs, a terrifying ride.



* Nickelback's 2005 album All the Right Reasons has been certified diamond by the Recording Industry Association of America. This means that in 2017 people are still buying new copies of 12 year old Nickelback albums. Despite the album's title, there are no right reasons for this.

* Fabolous was honored with the key to Brooklyn. It should come in handy when a bunch of hipsters who just moved there from the midwest call the cops on him because they think "someone suspicious" is in the neighborhood.



* Golden State Warriors forward, and frequent kicker of genitals, Draymond Green, is upset at how often Nicki Minaj mentions LeBron James in her music. On a recent episode of his podcast, Dray Day, Green said, "Is Nicki Minaj gonna mention 'Bron in every song? Every song she's released since June 2016, there's something about LeBron in it. I mean, damn. Like, LeBron is great, but Jesus Christ, at some point it just becomes ... too repetitive." Green made some great points, but still somehow lost the argument in seven.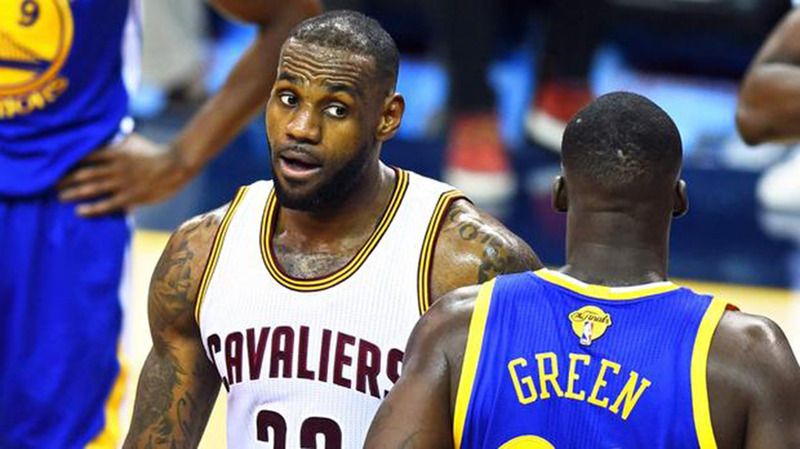 * In old guy news, The Who have announced a short term residency in Las Vegas that's set to begin July 29th at Caesars Palace. The residency consists of six shows, and has been described as a "first run." Hopefully The Reverend Horton Heat will be able to attend a show, just so we can have a photo with the caption, "Horton Hears The Who."

* Hey Violet have released a new single titled "Break My Heart," which is the follow up to their current hit, "Guys My Age." Bold prediction – "Break My Heart" will be in Top 40 radio playlists throughout the spring, and into the summer.




And with that, my time is up for the week, but I'll be back next week with more shots on all things pop.



Labels: Pop Shots
posted by Adam Bernard @ 7:00 AM

Vid Pick: Snow Tha Product – I Don't Wanna Leave (Remix)
Friday, March 17, 2017

I did a quick check to see how long I've been talking about Snow Tha Product, one of the dopest emcees you're going to find, and it turns out I first interviewed her back in 2011. That's right, 2011, so I've been talking about her for six years! With Snow releasing a video for the remix of "I Don't Wanna Leave," it's time to talk about her, and her incredible skills, once again.

First off, I have absolutely no idea when Snow breathes during the two minutes and twenty seconds of "I Don't Wanna Leave." She's always had incredible breath control skills, but on this one she seems to have found a way to up the ante even higher.

Second, she flips the first verse in English, and the second verse en Espanol, and while I have no idea what's said in the second verse, the whole "music is universal" thing comes into play here, because the flow, the melody, and Snow's intensity, keep you hooked regardless of any language barrier.

Snow Tha Product doesn't wanna leave, and after clicking play on this one you won't want her to.



Labels: Vid Picks
posted by Adam Bernard @ 7:00 AM