NYC Scene Report – Saint Slumber, N-A-R-C, & more
Wednesday, August 16, 2017

This week's NYC Scene Report features indie pop-rock band Saint Slumber embracing their "Youth," electro-pop goodness from N-A-R-C, J Hacha de Zola continuing to push musical boundaries, and alt-electro-pop duo The Blow inspiring people to "Get Up."

* With a mixture of indie pop, rock, electronic music, and a little bit of R&B, NYC/NJ's Saint Slumber have created a sound that's incredibly appealing, and with their latest single, "Youth," the band seems primed to break into the mainstream.

"Youth" is off of Saint Slumber's debut EP, Youth//1, and it's a song that would be just as home on Top 40 radio as it would be being performed on stage at Warped Tour. The crossover potential is seriously insane.

Check out the video, so you'll be able to say you knew about Saint Slumber before they blew up.




* I dug N-A-R-C when she was making music on the fringes, and heavy into experimentation with electronic music. I may be diggin' her even more with her new, more electro-pop leaning sound.

She recently released a new album, titled Infinite Mine, the latest single off of which is "Watch Her Dance." It's a pulsating pop jam, the video for which features a run through the cleanest, and emptiest, public transportation system I have ever seen (yes, I'm f*cking jealous).

I described the album's previous single, "Forward Motion," as "Carly Rae Jepsen for grown ups," but "Watch Her Dance" is something altogether different, as it pushes the musical envelope in ways only N-A-R-C is able to. Click play, and check it out.




* J Hacha de Zola might be the closest thing we have to a modern day Frank Zappa. The way he plays with sound, including his own vocals, makes his music completely uncategorizable, and I'm pretty sure he loves it that way.

The New Jersey native describes his creative process, saying it's all about "shooting the arrow first, and then painting the bullseye around it."

He expands on this, adding, "I never go to the studio with songs written. I allow the musicians to be themselves, and throw all they've got at it. Then I'll go and peel back the various layers to fashion a song from it all. It's a pretty risky way of making an album, because when it's all done you may have something that isn't agreeable to you. Other times, you arrive at something truly magical, and the songs take on a life of their own. There's a certain kind of voodoo there that could not be planned."

For an example of what that voodoo creates, check out "No Situation," which is off of J Hacha de Zola's upcoming album, Antipatico, due out October 6th.




* If you loved the alt-electro-pop that existed on the fringes of the alternative scene in the '90s, you're going to love Brooklyn duo The Blow.

Consisting of Melissa Dyne and Khaela Maricich, The Blow will be releasing a new album titled Brand New Abyss on September 22nd (they have a ton of goodies offered up in their PledgeMusic campaign).

Dyne describes their new music, saying, "After having worked heavily with samples in the past we got to a place where we wanted to treat electronic sound more acoustically, like something more alive. We wanted to make waves that we could ride, and play around in – newer waves."

Maricich adds that when it comes to the first single off Brand New Abyss, "Get Up," "'Get Up' started with a crazy sound that Melissa made on the modular synth, and the chorus just popped out of my mouth like something I'd been needing to be able to say for a long time without knowing it. It was like how you write a love song so easily when your heart is being crushed – with this it's the feeling of my whole spirit being crushed by extreme capitalism, like everything I used to love got demolished, and replaced by a glossy new bank. Then in recent months it was like, yeah, having an intense rap about how it's all just too much right now feels pretty right."

"Get Up" with The Blow.




For more of the best of NYC's indie music scene, come back next Wednesday, and check out the archives for previous columns.



Labels: NYC Scene Report
posted by Adam Bernard @ 7:00 AM

Pop Shots – Days of Their Lives
Monday, August 14, 2017

Welcome to your weekly dose of pop world musings. Covering all things pop culture, this week Pop Shots is hitting you with thoughts on everything from Miley Cyrus becoming Younger Now, to Bruce Springsteen's life story coming to Broadway, to a Brooklyn playground ditching history in favor of a more pop culture oriented name, and since this is Pop Shots you know everything is seasoned with a little bit of attitude.

* Miley Cyrus announced her sixth album, Younger Now, will hit stores on September 29th. Hmm, how could she be Younger Now, UNLESS she's found a fountain of youth! Yes, that must be it, Miley's found a fountain of youth … and it involves riding a giant penis on stage in front of millions. Eh, I think I'll just age at the normal pace.

* Luis Fonsi and Daddy Yankee's "Despacito" has become the most viewed video in YouTube history. The clip, which moved past both Psy's "Gangnam Style," and Wiz Khalifa's "See You Again," featuring Charlie Puth, rocketed to the top in a fraction of the time it took either of those videos to amass such numbers. Internet experts have been trying to figure out how "Despatico" made it to the top so quickly. Personally, I've been looking over data, crunching numbers, and tirelessly researching the subject, and I think, after many a sleepless night, I've come up with the answer – Zuleyka Rivera.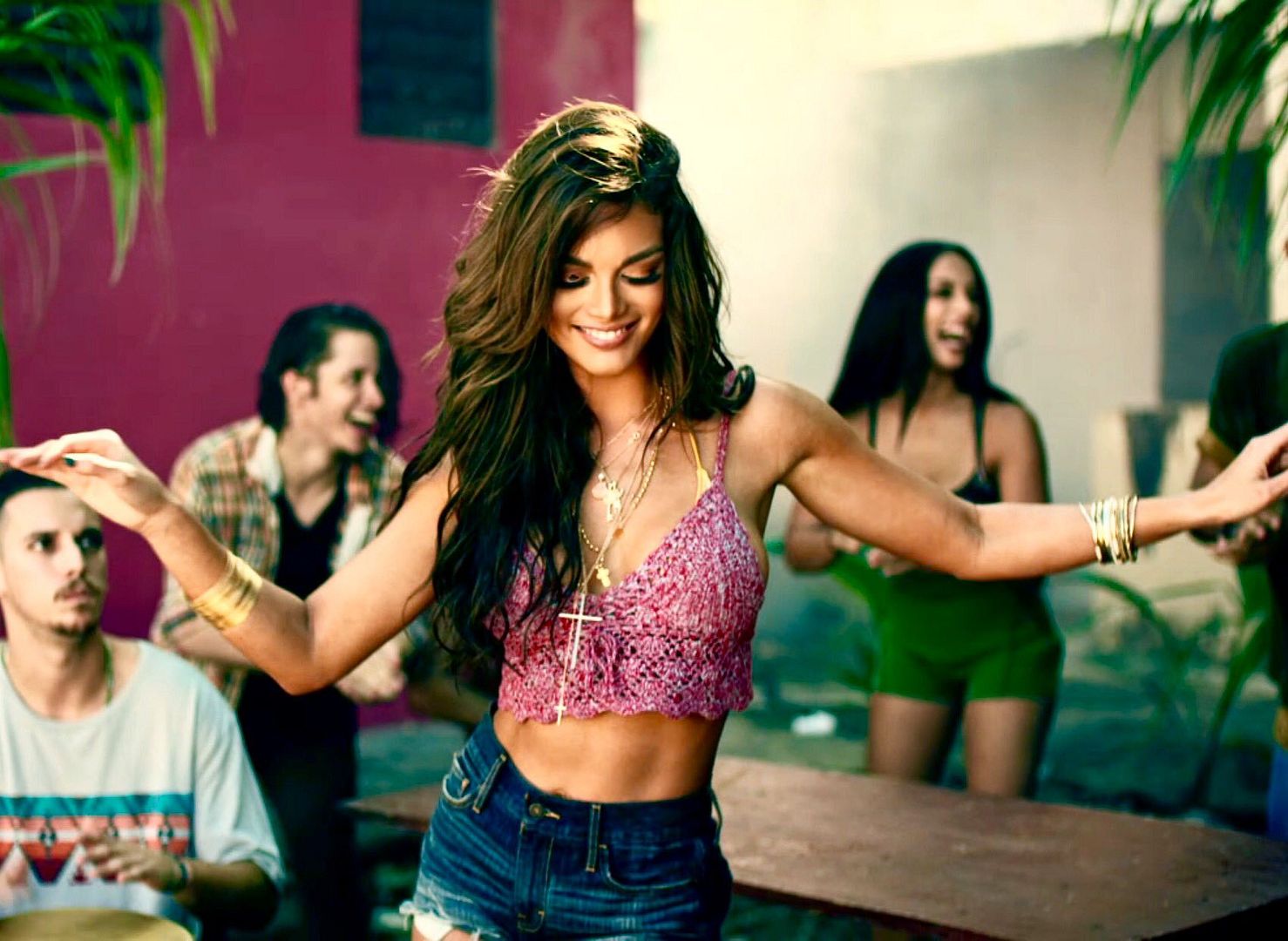 * Aaron Carter took to Twitter to tell the world he is bisexual, writing, "When I was around 13-years-old I started to find boys and girls attractive." I know his brother was in BSB, but we all want Carter to do a version of NSYNC's "Bye Bye Bye" now, don't we?

* Security has reportedly been exceptionally tight for Taylor Swift's civil case against a former disc jockey she accuses of groping her. This includes not just police, but also a bomb-sniffing dog. Wait, wasn't someone sniffing a little too close to Taylor Swift how this mess started? Tread carefully puppies. Tread very carefully.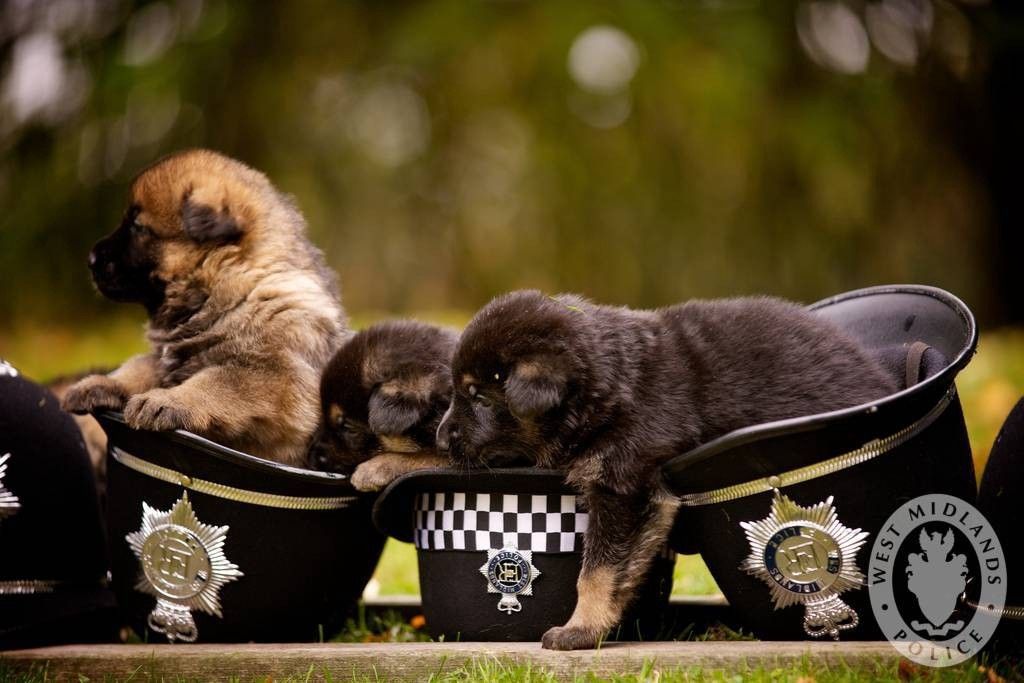 * It looks like Macklemore's car accident damaged more than just his ride. Although he was not at fault for the crash, because of it he's been cited for driving on a suspended license, which was the result of an unpaid ticket. Ironically, this makes Macklemore more thugged out than half the rappers who claim to be.

* Bruce Springsteen has announced an eight-week run of Broadway performances titled "Springsteen on Broadway." The show will mix singing, storytelling, and readings from his 2016 memoir, Born to Run. I just need to know when Tila Tequila will be doing this, mixing rapping from her two EPs, storytelling, and readings from her 2008 memoir Hooking Up with Tila Tequila: A Guide to Love, Fame, Happiness, Success, and Being the Life of the Party.



* During Coldplay's concert at FedEx Field in Washington, D.C., Chris Martin wanted to give some inspiration to local football fans, saying, "One more for your football team. We're going to change gears. This is going to give you good luck for your football team." He then sang, "Ohhhh Redskins. Oh Redskins. Ohhh Redskins. Ohhhh." Yup, that's Jay-Z's "modern day Shakespeare" happily singing a racial slur.

* Suge Knight was arraigned in an L.A. courtroom for allegedly threatening to kill Straight Outta Compton film director F. Gary Gray. At this point, Suge's defense should just be, "Hey, who haven't I threatened to kill?"

* This year will mark the 40th installment of the Kennedy Center Honors, and LL Cool J will be the Kennedy Center's first ever hip-hop honoree. If LL is late for the event it's just because he was at a Red Lobster where Brenda happens to be working overtime.




* It doesn't sound like we'll be seeing Liam Gallagher making an appearance on The Late Late Show With James Corden for a Carpool Karaoke segment anytime soon, as in an interview with British GQ Gallagher referred to Cordon as a "fat bloke" and a "knobhead." I feel like being insulted by Liam Gallagher is a right of passage that shows someone is a true celebrity, so congrats to James Cordon on reaching the next level of his career!

* The Weeknd says he'd like to see everyone wearing his first collaboration with sneaker company Puma – which will hit stores on August 24th – including "the Pope and [Barack] Obama." It's always nice to have high hopes, but those seem like some high hopes.



* Showing a complete lack of a sense of history, New York City councilman Robert Cornegy officially renamed Crispus Attucks Playground in Bedford-Stuyvesant, Brooklyn, Christopher "Biggie" Wallace courts. Listen, I'm all for something in Brooklyn being named after Biggie, but 1. something involving athletics? Really? and 2. Google Crispus Attucks to see why this is ridiculous.

* Christina Perri and fiancé Paul Costabile are expecting their first child together. Perri is in for a rude awakening, however, when she finds out of all the flavors of Gerber baby food, there isn't a single jar of hearts.




And with that, my time is up for the week, but I'll be back next week with more shots on all things pop.



Labels: Pop Shots
posted by Adam Bernard @ 7:00 AM

Vid Pick: Kashish – Cycles
Friday, August 11, 2017

The topic of toxic relationships has been a staple of music for generations, but while many artists sing about being in such relationships, or being the cause of such relationships, very few truly deal with the realities of such relationships. This is where R&B artist Kashish, and her new single, "Cycles," comes in.

With "Cycles," Kashish addresses the twists and turns of being in a toxic relationship, and how to escape the situation.

I caught up with the Philly, by way of NYC, artist to find out more about the song, the ballet filled video, and the best ways of dealing with a toxic relationship, whether it's one you've found yourself in, or one you see a friend in.

"Cycles" is about being in a toxic relationship, and finding a way to end it. When you think back on your own relationships that may have been toxic, what were the indicators that made you realize they were toxic, and how long after that did you actually cut ties with those people?

This is such a great question.

A strong indicator that you are in a toxic relationship is when you stop following through with your dreams and goals because the person constantly gets in the way of them. This goes for friends and family, too.

If you are consistently frustrated with a person, and if they make you feel insecure, or bad about yourself, you can't focus on the things that make you happy in life.

I think what it takes to cut ties with a toxic relationship is realizing your self worth, and that realization definitely takes a long time. 

When you see someone else in a toxic relationship, is there any way to help them, or do they have to come to the realization themselves?

There is always a way to nudge someone in the right direction, but ultimately it is up to them to really make a change. You can't force someone to do something they do not want to do, or aren't ready to do.

As a person who has witnessed toxic relationships, the best thing anyone can do in that situation is to be supportive, and not judgemental. Toxic, however, is different from abuse. That's when people should definitely step in to help.

If you see, or feel like, someone is being abused mentally or physically, call the National Domestic Violence Hotline, or RAINN. These organizations are wonderful because they know exactly how to help in these dangerous situations.  

The video for "Cycles" features some impressive ballet/interpretive dancers. Why did you feel dance was another artistic medium that would work well for telling the story of "Cycles?"

My director, Kathleen Sheehan, and I agreed that we wanted dancers in the video because we wanted to convey the message of "Cycles" in as many ways as possible.

In dance, you use your body to portray emotions, and so many people connect with that.

Through the dancers' movements you can feel the pain and struggle of the relationship in the song, and I don't think you would have gotten that emotional pull from the video had dancing not been in it. 

Will there be an EP, or album, that "Cycles" is featured on, or is it going to be a standalone track?

"Cycles," as of now, is a standalone track.

We have another conceptual EP that we are working on, and we are not sure if we want to include "Cycles" on that EP, even though it sort of fits with the concept. So I guess my answer is we will see. 

What else do you have in the works for the rest of 2017, be it recording, performing, or supporting causes?

There are so many things going on in 2017, some of which I cannot talk about yet. What I can tell you is that I recently donated to RAINN, and I can't wait to donate more money to them because they are such an amazing cause.

I am writing a new EP, which will either come out by the end of this year, or early next year.

I am also planning on doing some shows in NYC and Philadelphia.

For more Kashish, check her out on Facebook, Twitter, and Instagram.



Labels: Vid Picks
posted by Adam Bernard @ 7:00 AM

3 Reasons You Should See GWAR Live
Thursday, August 10, 2017

As soon as I heard GWAR was one of the headliners for this year's Warped Tour, I was in. I don't mean I was kinda in, I mean I was 100% wholly, and truly, IN!

I'd wanted to see GWAR for quite some time. Yes, I realize the band isn't comprised of the same artists/characters as it used to be, but they're still GWAR, dammit, and they still kick ass.

I find it hard to believe anyone who knows of GWAR isn't aware of what they're in for when they go to one of their concerts, but just in case, here are three reasons you should see GWAR live (other than "because they're f*cking GWAR!").

1. They're a Damned Good Time

GWAR are not here to lecture you. The are not here to explain their art to you. They're here to help you have a good time, and their blood soaked, intergalactic barbarian, heavy metal theatre is a one of a kind production that is well worth seeing in person.

If you've ever contemplated seeing them, or have even the tiniest inclination to, you should do it.

2. You WILL Get Sprayed With Fake Blood

GWAR likes to cover the AC/DC song "If You Want Blood (You Got It)" for the sole purpose of spraying the crowd with copious amounts of fake blood. This also happens when various characters, some strange, some political, get body parts chopped off (they've decapitated, or disemboweled, notable names from both political parties).

Be ready for it early, and often, as the very first thing that happens at a GWAR show involves the spraying of blood.

There's one area where you can stand where you won't get hit with any of it – the parking lot outside of the arena.

My only fear during all of this was that I was going to get pulled over on the way home and have to try to explain to a cop why I looked like I just murdered someone. An officer buddy of mine later told me, "Just saying GWAR should be enough."

3. The Soundtrack to it All is Actually Pretty Good

You may wonder if a group so theatrical might be using those theatrics to cover up some musical shortcomings. GWAR, however, is all about putting on a great show, and that includes rocking out.

At the core of it all, they're a really good metal band, and their theatrics wouldn't work nearly as well if that wasn't the case.




To find out when, and where, GWAR are performing next, check out their website for show dates.



Labels: Music Reviews
posted by Adam Bernard @ 7:00 AM

NYC Scene Report – Fiona Silver, Sam O.B., & more
Wednesday, August 09, 2017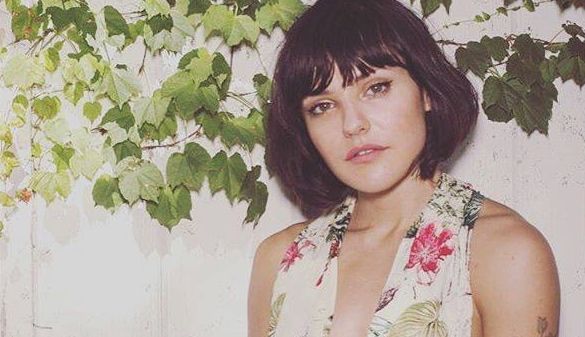 This week's NYC Scene Report features a "Grenade" from retro soul-pop artist Fiona Silver, Sam O.B. introducing us to a groovy, funky, "Samurai," rock duo Washer making music while dealing with losing their inspirations, and former Broadway star Brooke Moriber going a little bit country.

* With Little Thunder, retro soul-pop artist Fiona Silver released one of my favorite albums of the year so far. I'm not just talking about one of my favorite albums from NYC's indie scene, I'm talking about one of my favorite albums overall, so when I found she'd released another video from it, I knew it would be front an center in this column.

The new clip is for the song "Love Grenade," and when you check it out you may feel like Bruno Mars, because this is one grenade you're going to want to catch.




* Are you ready for some Positive Noise? I hope so, because that's exactly what Sam O.B. is giving listeners with his upcoming album, Positive Noise, due out August 11th on LuckyMe Records.

Judging by the single "Samurai," which features vocalist Elisa Coia, the name of the album is apropos, as this is a song that slices through negative vibes.

With a foundation in old school disco, and funk, grooves, and even featuring a classic '80s style sax solo, this is a "Samurai" you can definitely chill with.




* Brooklyn-based indie rock duo Washer are readying their next album, All Aboard, due out September 15th via Exploding In Sound, and in anticipation of this they've released a brand new single, "Your Guess Is As Bas As Mine."

The song has a modern indie rock meets '90s alt-rock vibe, with pained vocals inspired, in part, by Washer watching some of their favorite venues, and bands, disappear.

Give "Your Guess Is As Bad As Mine" a spin, and climb All Aboard the Washer bandwagon.




* Broadway star turned pop singer Brooke Moriber has gone a little bit country with her latest release, an EP titled Here and Gone.

Moriber spent a considerable amount of time in Nashville putting the EP together, and she notes both the trip, and who she worked with, had a huge influence on her.

"I have been spending a lot of time in Nashville these days writing and recording," she explains, "The legendary Fred Mollin produced this EP for me. He has recorded my idol, Linda Ronstadt, and has helped to mold me as an artist. The sound is much more Americana than the pop tracks I have written in the past."

Check out this live, acoustic, version of Moriber's "99 Days of Rain" to hear the evolution of her sound.




For more of the best of NYC's indie music scene, come back next Wednesday, and check out the archives for previous columns.



Labels: NYC Scene Report
posted by Adam Bernard @ 7:00 AM

Pop Shots – No Comparison
Monday, August 07, 2017

Welcome to your weekly dose of pop world musings. Covering all things pop culture, this week Pop Shots is hitting you with thoughts on everything from Jay-Z's insane assessment of Coldplay's Chris Martin, to Rihanna helping students in Malawi, to Shaq – yes, Shaq – releasing a new diss track, and since this is Pop Shots you know everything is seasoned with a little bit of attitude.

* In an interview with Metro, Jay-Z called Coldplay's Chris Martin a "modern day Shakespeare." Personally, I had no idea that in addition to all his plays, and sonnets, Shakespeare also wrote elevator music.

* Jaden Smith is going on tour with Fall Out Boy. Unfortunately it's as an artist, and not as their director of social media.



* Beyonce needs more lawyers in "Formation" to fight a lawsuit involving her Rae Sremmurd penned hit. The estate of the late Anthony Barre — who was also known as Messy Mya — is suing Beyonce for copyright infringement, among other claims, stating Barre's voice is heard speaking full sentences multiple times on "Formation," and the samples infringe the rights of his performance art. I'm not sure what kind of monsters run Barre's estate, but don't they want Beyonce's new twins to have as many diamond encrusted rattles as possible?!?!

* Rihanna's Clara Lionel Foundation has teamed up with bike-share platform ofo to fund scholarships for girls in Malawi, and donate bikes to those students to relieve transportation challenges in getting to class. This is in stark contrast to how things are in America, where our number one challenge in getting to class is sobriety.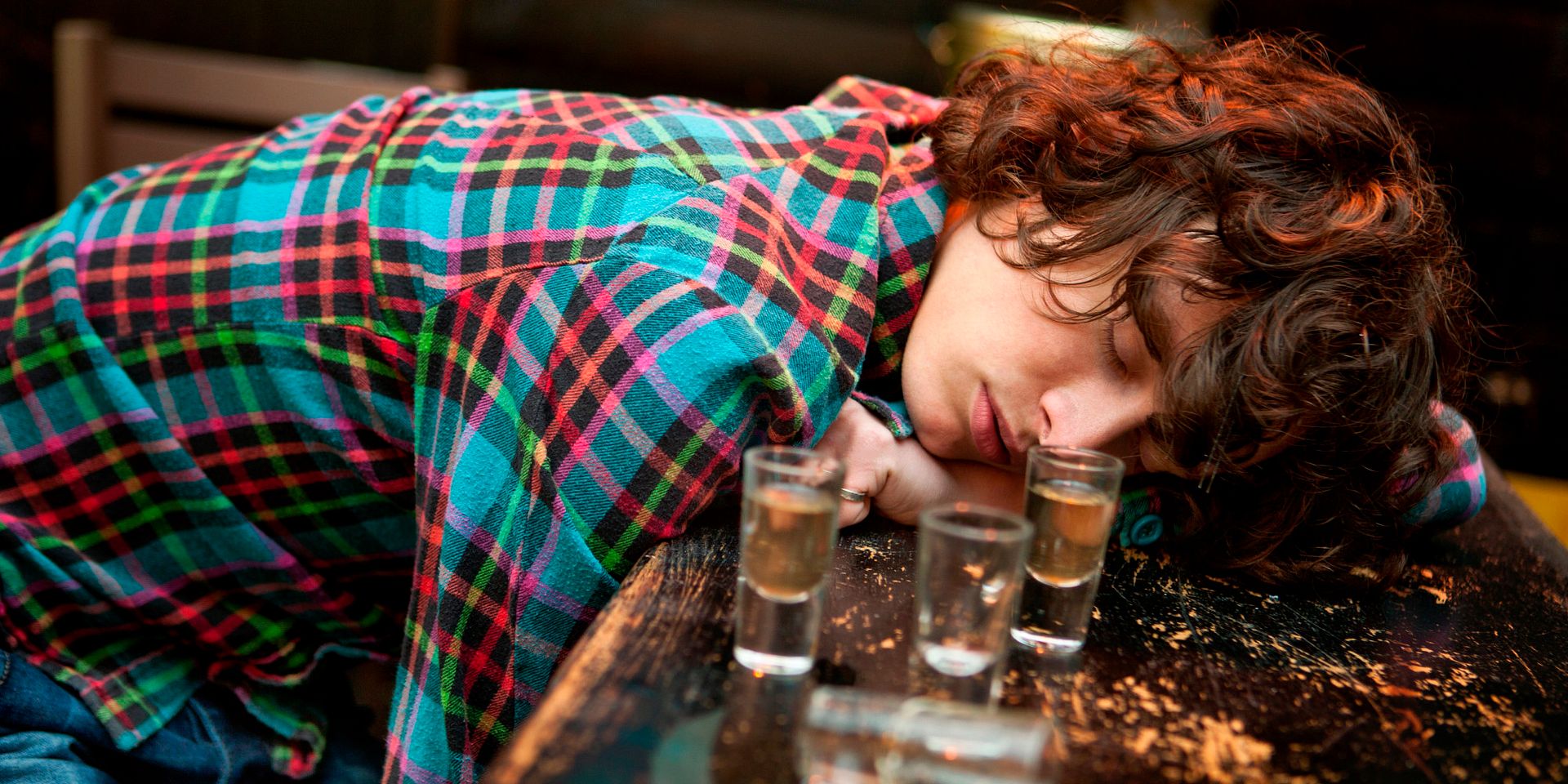 * Kesha has announced a six week, 21 date tour that will kick off in Birmingham, AL, on September 26th, and end in L.A. on November 1st. This is great news for strip club aficionados, as it means for the better part of a month and a half, "I was at the Kesha show" will be a perfectly acceptable excuse for showing up at home, or at work, covered in body glitter.

* Macklemore was involved in a head-on collision while behind the wheel of his car. Thankfully, he escaped the incident, for which the other driver was at fault, unharmed. With "Thrift Shop" having been such a huge hit, perhaps now Macklemore will consider a follow up about auto repair, and detailing, shops.

* Warren G's son, Olaijah Griffin, has committed to play cornerback for the UCLA Bruins football team. UCLA is a really good school, so my guess is Olaijah didn't learn how to spell "next" from his pops.



* Drake now has a tattoo of his mentor, Lil Wayne, on his left tricep. Personally, I'd never want any of my muscles associated with the word "Lil'," but maybe that's just me.

* Sia has a new label home, having moved from RCA to Atlantic Records. Her first release for Atlantic will reportedly be a collection of original holiday songs. I can hear it now, "Party elves, don't get hurt …"

* Shaquille O'Neal released a diss track aimed at famed basketball helicopter dad LaVar Ball. My only hope for this is that the Fu-Schnickens find a way to get involved.




And with that, my time is up for the week, but I'll be back next week with more shots on all things pop.



Labels: Pop Shots
posted by Adam Bernard @ 7:00 AM